How to Order?

Step 1
Create an Account or Sign in
1. Click Top Right Corner Logo to Join Free with your email.(Create an account and receive order information and shipping information via the email)
2. Please sign in if you already have an account on our site.

Step 2
Add product to shopping cart
1. Select products on Phoenixstar, you can click "New Arrivals" to check new items and "Special Offer" to check the deal items. We will release coupon code irregularly by Homepage Banner.
2. Select the color, length and quantity that you like. Then click on "Add To Cart".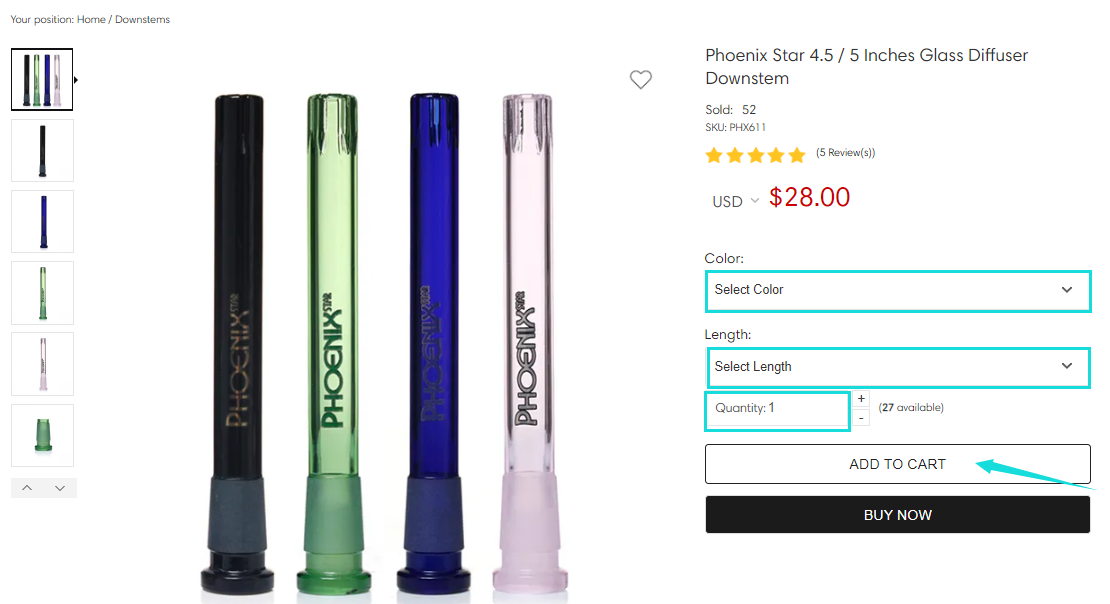 Step 3
View Shopping Cart & Check Out
1. Click Top Right Corner Logo to confirm the selected item(s) and enter this site: https://phoenixstarglass.com/cart/, make some modifications if necessary.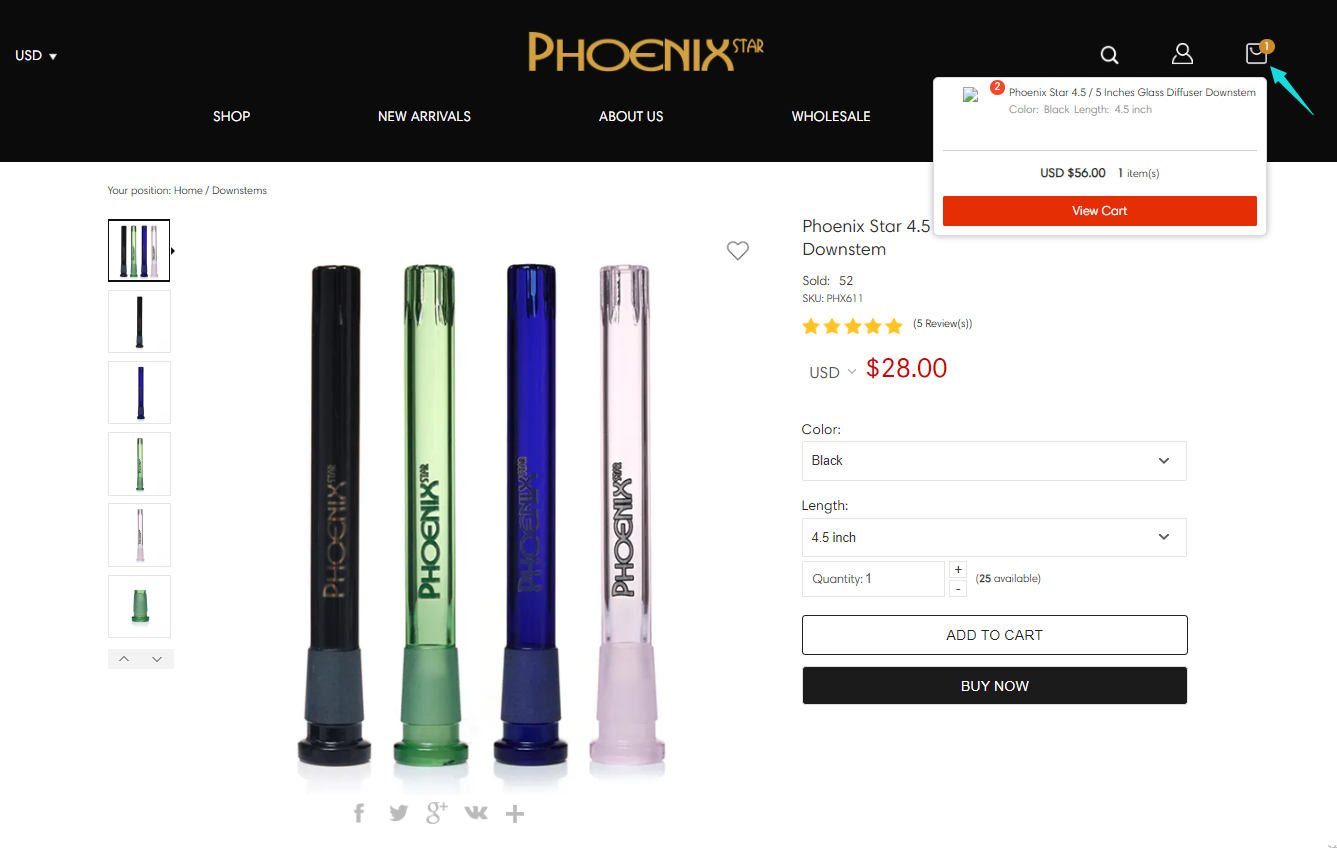 2. Click "Check out" if you are ready to place the order. You can click "Continue Shopping" if you want to add more items.

Step 4
Completed Order
1. Confirm your shipping address & shipping method and click "Save"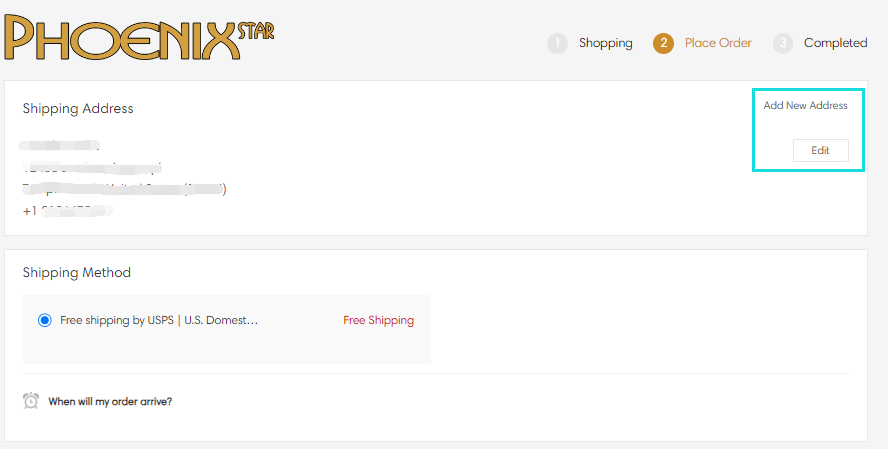 2. Choose Payment Method, and enter the coupon code to get your discount & click "Submit". After that, click "place your order"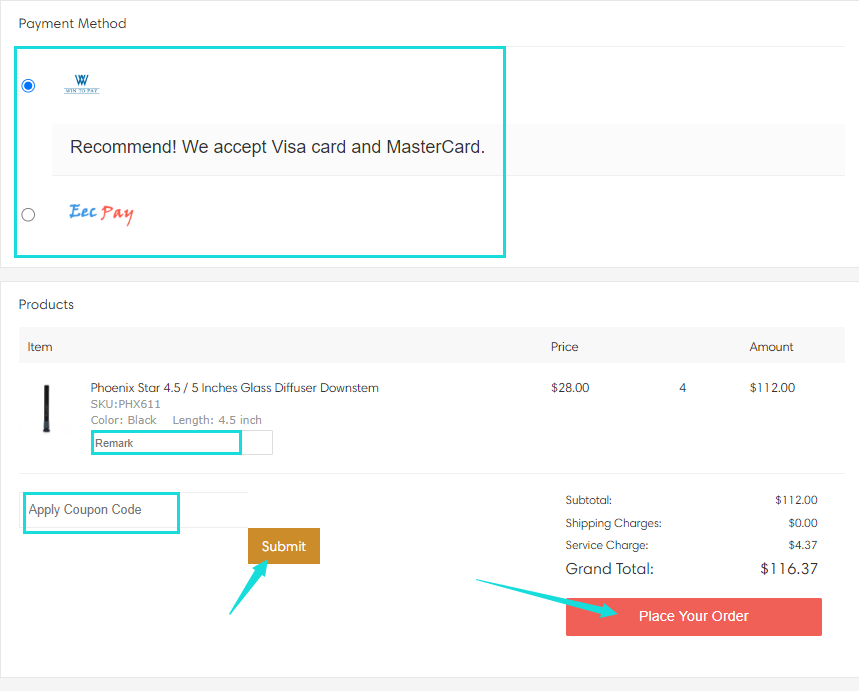 3. Confirm the amount (subtotal+ shipping+ service charge, Note: The service charge is charged by Bank.) Enter your card information and click "Make Payment"


If you have any problem with the order, please contact us as soon as possible!
Email: phoenix@hfglasspipe.com
WhatsApp: +86 13397126407